Catering by Eldorado Cafe
Eldorado Cafe is happy to help you with all of your catering needs.  We are currently in a state of transition with staffed events and delivery set-ups so do please reach out to catering@eldoradocafeatx.com to discuss your needs. Should you have more amplified staffing needs, we have several companies we are happy to share with you.
Need it delivered? All catering orders must meet our minimum of $150 to qualify for deliveries. Our delivery fee is 10% of your food total, not to exceed $75.   If you have an order that does not meet our minimum, please feel free to call the store at 512-420-2222 and one of our staff members will be happy to handle it.
To pick up a catering order, please pull into one of the numbered spaces in our parking lot. Follow the instructions on the sign in front of your space and be sure to include 'catering' in your text. Our staff will bring your food out to your car.
If you are an EZCater customer, you may place your corporate catering order here. Please note that we have added an individually packaged meal option.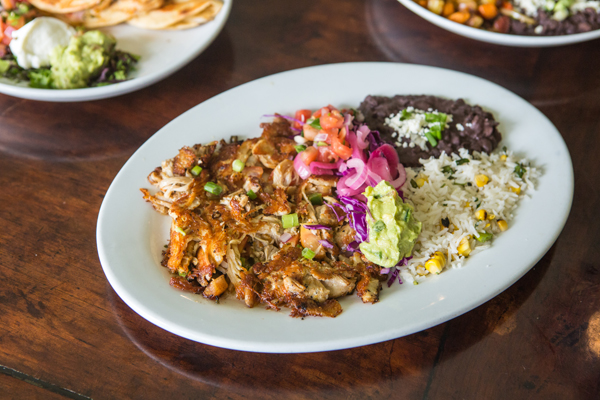 Check our catering menus below or download a printable copy.  Special menu items are available upon request.  Please reach out to us at catering@eldoradocafeatx.com.
We look forward to being a part of your family gatherings, film shoots, backyard weddings, office get togethers and big, big memories.